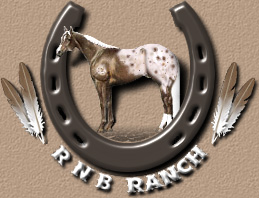 "CRIME SO FAIR"
Sire: PARTNER IN CRIME ApHC
Dam: SCARLET O'FAIR ApHC
Crime So Fair is a very dark chestnut 2001 filly with heavy characteristics. 'Sofie' is pictured here at two weeks old before she started to shed off to her dark haircoat. She has a very good background that should allow her to excel as a showhorse or as breeding stock. Sofie has a wonderful dispostion and is a delight to handle. Bred by RNB Ranch, now owned by Sharon Ricci & Kerry Fenix of Crescent City, California.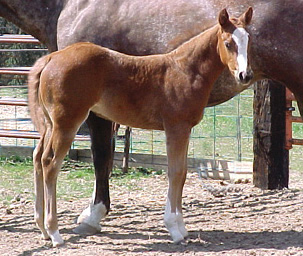 Graphics Copyright © 2000 Sam Silverhawk. All Rights Reserved
Web design by Rain Silverhawk 
photos and content copyright © 2000-2001 RNB Ranch