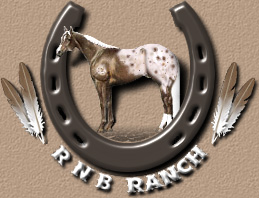 "CRIME UNLIMITED"
Sire: PARTNER IN CRIME ApHC
Dam: LIMITED TIME ApHC
Crime Unlimited is a very nicely marked 2001 chestnut colt. He is a 'first foal' for his dam, 'Limited Time' and we could not be more pleased with this cross unless 'CU' would have been a filly to add to our ever growing broodmare band. 'CU' has some real greats in his background and look for him listed under 'RNB Horses For Sale'. He will be a good one. Owned by RNB Ranch.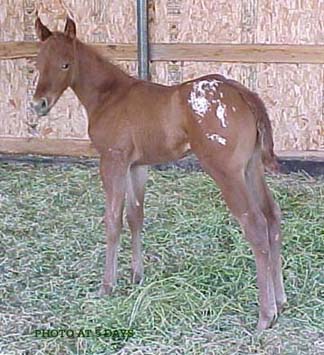 Graphics Copyright © 2000 Sam Silverhawk. All Rights Reserved
Web design by Rain Silverhawk 
photos and content copyright © 2000-2001 RNB Ranch