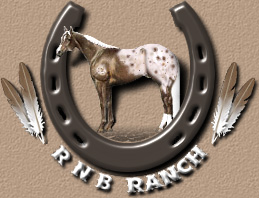 "FEEL THE MAGIC"
Sire: PARTNER IN CRIME ApHC
Dam: MOOLAH MAGIC ApHC
'Feel The Magic' was a 1991 filly, shown in this photo in the spring she was a two year old. She was purchased by Shannon & Howard Courser of Portland, Oregon. I am sad to say that this outstanding young mares life was ended in a drive by shooting while she was out to pasture with her three month old filly by her side.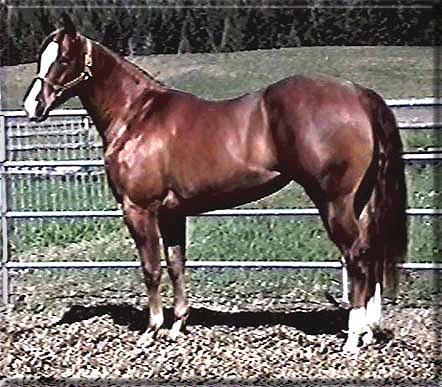 RNB PHOTO GALLERY

RNB Broodmares

RNB Horses for Sale

RNB New Foals



Guestbook

Graphics Copyright © 2000 Sam Silverhawk. All Rights Reserved
Web design by Rain Silverhawk
photos and content copyright © 2000 Rock n Boots Ranch