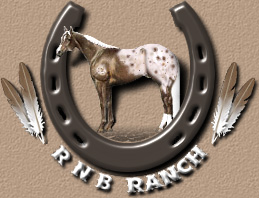 "FOR LOVE OF CRIME"
Sire: PARTNER IN CRIME ApHC
Dam: ROCK EM' HIPS ApHC
'For Love Of Crime' was one of those special fillies from the day she was born, hence the nickname 'Lovey'. This is one of the photos taken of her at three years old just a few weeks before her untimely and unfortunate death. We now have high hopes for her two younger sisters, 'Crime On The Rocks' and 'Evidence Of Crime'. We also have one full brother, 'Crime Rocks', watch for photos of him next spring as a two year old. He is an outstanding colt and may be available for sale.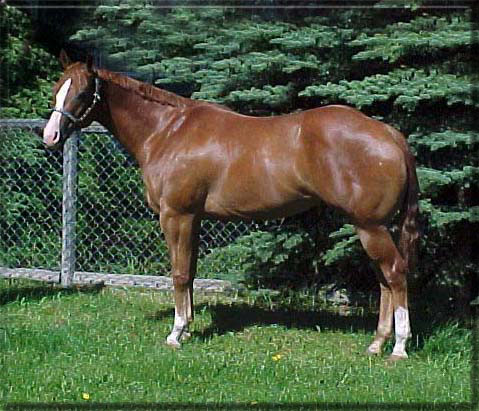 Graphics Copyright © 2000 Sam Silverhawk. All Rights Reserved
Web design by Rain Silverhawk 
photos and content copyright © 2000-2001 RNB Ranch