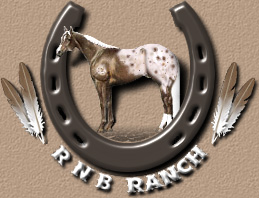 "SHEZA HOT ROCK"
Sire: PARTNER IN CRIME ApHC
Dam: STARABILITY ApHC
'Sheza Hot Rock' is a 1990 chestnut filly that was raised right here at the ranch. We showed her at halter as a yearling and this photo was taken when she was two being started under saddle. I do hope you will excuse the quality of this photo, it was taken off of an old video tape and is pretty scratchy. Shortly after this was taken 'Hot Rock' was purchased by Gina & Lee Graham of Looking Glass Ranch here in Deer Park, Washington. I am pleased to say that 'Hot Rock' is now back at home where she started and is going to be my trail riding horse for a while. I would like to thank Lee Graham for the opportunity to own 'Sheza Hot Rock', once again.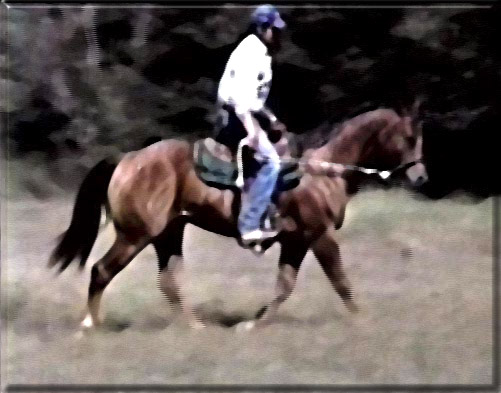 RNB PHOTO GALLERY

RNB Broodmares

RNB Horses for Sale

RNB New Foals


Guestbook

Graphics Copyright © 2000 Sam Silverhawk. All Rights Reserved
Web design by Rain Silverhawk
photos and content copyright © 2000 Rock n Boots Ranch