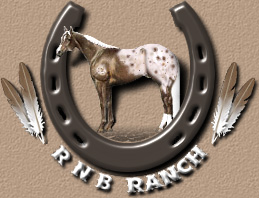 "SUCHA SMOOTH CRIME"
Sire: PARTNER IN CRIME ApHC
Dam: SHES SUCHA HONEY AQHA
'Sucha Smooth Crime' is a 1998 palomino Breeding Stock filly. Shows some body color but no characteristics. 'Smoothie' is a full sister to our loud colored palomino up and coming Junior Stallion, 'Sucha Perfect Crime'. Photo taken as a weanling at about four months old. 'Smoothie' will be broke to ride and then added to our broodmare band with plans of crossing her on 'The Final Verdict'. Owned by RNB Ranch.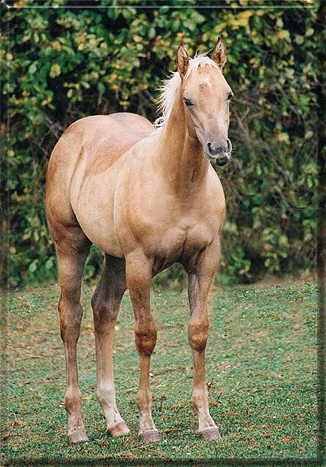 Graphics Copyright © 2001 Sam Silverhawk. All Rights Reserved
Web design by Rain Silverhawk 
photos and content copyright © 2000-2001 RNB Ranch