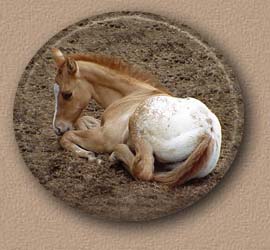 VENABLE SUCCESSOR

Sire to The Final Verdict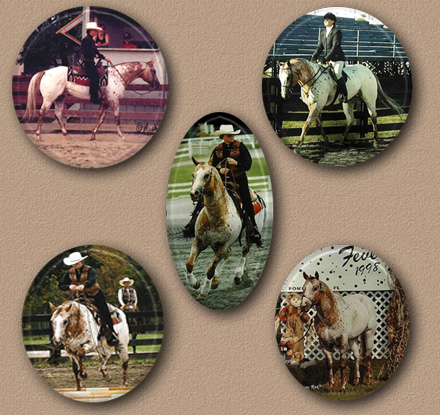 VENABLE SUCCESSOR
Venable Successor aka, 'Jake' is a 1987 chestnut near leopard ApHC Champion Stallion. 'Jake' has collected ROM's in Reining, Halter, Most Colorful, Non-Pro Halter and in Non-Pro Keyhole. In addition, he has won points toward his ApHC Championship in Western Pleasure, Western Riding, Hunter Hack, Keyhole, English Pleasure, Barrels, Poles, Showmanship and the Rope Race. With the looks, color, disposition and versatile abilities that 'Jake possesses, what more could one ask for in the sire of our future Junior Stallion prospect, 'The Final Verdict'.

SULLYS SHOWDOWN
Dam to The Final Verdict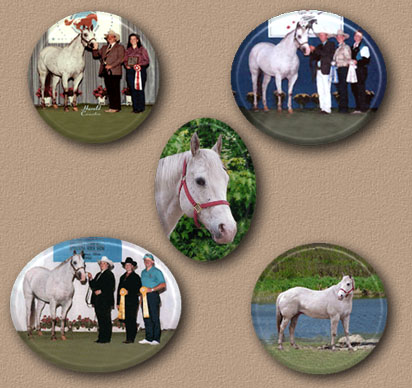 SULLYS SHOWDOWN
Sullys Showdown is a very pretty chestnut leopard mare. 'Sully' is an ApHC Reserve World Champion and 2X Canadian National Champion winning mare. She has over 100 Halter Points, plus one point in Western Pleasure with two Superior and two ROM titles. 'Sully' is a very talented, beautiful mare that we are proud to have as the dam to our young stallion prospect, 'The Final Verdict'.

Pedigree for The Final Verdict
Appaloosa
Sire
VENABLE SUCCESSOR
ApHC
Sire
TOP SUCCESSOR
ApHC
Sire
SPECIAL K BAR
ApHC
Sire
WIZZER K BAR
ApHC
Dam
TINY BIRD
AQHA
Dam
K BAR RUSTY
ApHC
Sire
WIZZER K BAR
ApHC
Dam
TEE CROSS RUSTY
AQHA
Dam
SHES THE ONE JOY
AQHA
Sire
IMPASSE
AQHA
Sire
AGAINU
AQHA
Dam
AZUSA
AQHA
Dam
WEDEL'S MISS JOY
AQHA
Sire
SOCIAL REWARD
AQHA
Dam
MISSY MARIE
AQHA
Dam
SULLYS SHOWDOWN
ApHC
Sire
4KS SILKY SULLY
ApHC
Sire
SULLY'S LANCER
ApHC
Sire

Dam

Dam
WEST WINDS TAFFY
ApHC
Sire

Dam

Dam
SHILOH SHOWDOWN
AQHA
Sire
SHOWDOWN RICK
AQHA
Sire
SHOWDOWN
AQHA
Dam
MISS FIZZ
AQHA
Dam
MISS SHI DREAM
AQHA
Sire
SKIP SHI
AQHA
Dam
MISS DREAM WAUKE
AQHA

RNB PHOTO GALLERY

RNB Broodmares I

In Memory Of

RNB Broodmares II

RNB Gallery I

RNB Gallery II

RNB Gallery III

RNB Horses for Sale

RNB New Foals




Guestbook

Graphics Copyright © 2000 Sam Silverhawk. All Rights Reserved
Web design by Rain Silverhawk 
photos and content copyright © 2000-2001 RNB Ranch